adapted from Levana Cooks, using Garden Vegetable Levana Nourishments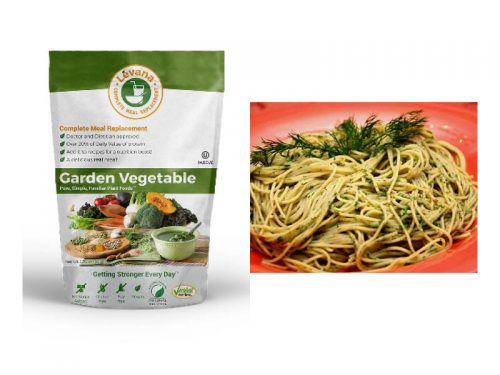 Roasted Garlic Dill Sauce is funky and delicious.
It is also a snap to make! You could easily make this pasta dish gluten-free: Rice or buckwheat noodles will taste just as delicious: that's what I use, and not only because I like to limit my gluten intake, but because I love to explore with the whole gamut of grains.
So many wonderful things you can do with roasted garlic beside this garlic dill sauce!
Roast several heads, and freeze them. Slice about ¼ inch off the pointed end of the head of garlic, leaving the cloves exposed. Smear lightly with olive oil, wrap in foil, and roast about 45 minutes, until the cloves are soft and squeezable.
Once you have the roasted garlic, the recipe takes not time at all.
Don't tell your guests that this dish, or any dish for that matter, contains anchovies until after they polish it off. The anchovies disperse and leave no trace of their controversial heritage except for a deep, smoky flavor. You'll be in Umami Heaven! I'm reminded of a wonderful headline I once saw—"Anchovies: A blessing if disguised." Don't add salt to dishes including anchovies until you try the finished dish, as they are loaded with enough salt to season the whole dish.
Ingredients
2 heads garlic, points cut off, leaving cloves exposed

2 tablespoons olive oil

1 large bunch dill, stems and all

2 two-ounce cans flat anchovies, drained and rinsed

1/2 cup extra virgin olive oil

2 pouches Levana Nourishments Garden Vegetable

1 pound linguini or other pasta, gluten-free OK,boiled, 1/2 cup cooking liquid reserved

Freshly ground pepper to taste
Instructions
Preheat the oven to 400 degrees. Rub the garlic heads in the 2 tbsp olive oil. Wrap in foil. Roast until soft, about 40 minutes. Squeeze out all pulp. Reserve. Blanch the dill two minutes and squeeze thoroughly dry.
Process garlic, dill, anchovies, olive oil, Levana Nourishments, reserved cooking liquid, and lots of freshly ground pepper. Toss with the pasta. Serve hot. 4 to 6 main course servings.