adapted from Levana Cooks, using Garden Vegetable Levana Replacement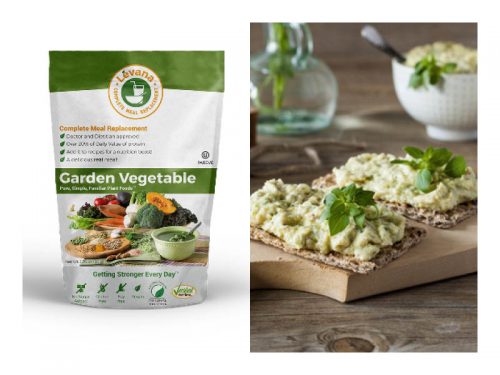 Sardines are to Mediterraneans what tuna is to most Americans.
How do they come to be so underrated in America? Is it their fault that they look so homely, and smell so pungent? Have you tried them in a sandwich or panini with some lettuce and tomato?  Please try them in this recipe and let me know if they are beginning to grow on you!
Please don't recoil from sardines with skin and bones!
And whatever you do don't discard any of it: You won't see them in the finished dish—plus, that's where all the flavor and nutrition are so you will enjoy them immensely, packed with calcium and protein!
This dish is whipped up in minutes and with pennies. Talk about Gastronomie Sans Argent!   I love to see the humble and neglected sardines get so brilliantly vindicated!
Ingredients
2 cans sardines in oil, undrained

1 pouch Levana Nourishments Garden Vegetable

1/4 cup tehina paste

Juice and zest of one lemon

2-3 tablespoons bottled hot sauce, such as Sriracha

6 scallions, sliced very thin
Instructions
Place the sardines and their liquids in a bowl. Add all but last ingredient, and mash with a fork until smooth but still a little chunky. Stir in the scallions. keep refrigerated in a pint glass jar. Serve at room temperature.
A funky and easy take on spicy tuna hand rolls. Make the exact same spread, and bulk it up with alfalfa sprouts and finely chopped watercress, or some cooked brown rice. Use the filling for nori hand rolls