adapted from Levana Cooks, using Garden Vegetable Levana Nourishments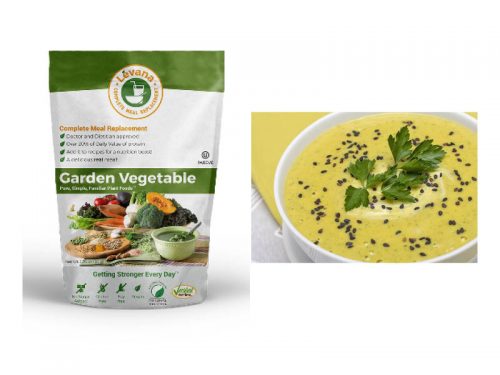 Semolina soup is often breakfast in my native Morocco.
That was our hot cereal! In fact it is equally at home as breakfast or dinner
Semolina soup takes minutes from beginning to end and costs pennies, and it is so satisfying. I have whipped it up countless times when I needed to round out a meal in a jiffy.
You can save even more time by grinding the garlic and cilantro in a food processor.
For an occasional splurge, add some freshly grated parmesan.
Gluten-free: Look for brown rice farina, or simply use fine or medium corn meal.
Ingredients
11/2 cups coarse semolina or Farina (Gluten-free: medium cornmeal)
Instructions
Grind the garlic and cilantro in a food processor.
Put the ground mixture and all but last ingredient in a heavy pot, and bring to a boil.
Reduce the flame to medium. Stir in the grain, pouring gradually. Cover and cook ten more minutes. Adjust the texture and seasonings. Serve hot.
Makes 8 servings