adapted from Levana Cooks, using Garden Vegetable Levana Nourishments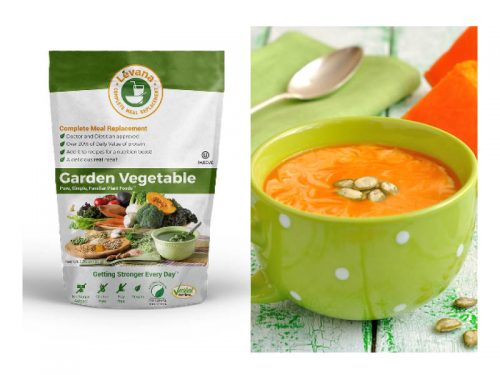 In this Pumpkin soup, the flavor lineup  is unbeatable!
Perfect when you want to exotic in a jiffy! The Asian flavors such a strong statement you have nothing more to  do than to bring all ingredients to a boil, and blend. Quick is not even the word for this Thai pumpkin soup, plus vegetarian, and without cheating and without using any junky ingredients Gd Forbid. Be sure to use pumpkin puree, marked "100% pumpkin". In other words, don't use pumpkin pie filling!
You might even consider making my Thai pumpkin soup for Thanksgiving: If the raves I received for it at my last cooking demo are any indication, then yours will be a huge hit too!
Ingredients
8 cups water

1 15-ounce can full-fat coconut milk

2 pouches Levana Nourishments Garden Vegetable

1/4 cup toasted sesame oil

2 tablespoons cinnamon

1 tablespoon ground ginger

2-3 tablespoons curry powder

1/3 cup brown sugar or sucanat, or honey 9avoiding all sugar? Use 4-5 packets stevia)

Salt and pepper to taste

2 28-oz cans all-natural pumpkin puree (health-food stores)

1/2 cup peanut butter

4 scallions, sliced very thin

4 sprigs cilantro, tough ends removed, minced
Instructions
Bring the first set of ingredients to a boil in a wide bottom pot. Reduce the heat to medium and whisk in the pumpkin and peanut butter, and cook 5 more minutes. Turn off the flame, and stir in the scallions and cilantro. Adjust the texture and seasonings. Serve hot. Try chilled Thai pumpkin soup too!