There are so many cauliflower Recipes and health benefits!
Say hello to the amazing cauliflower! What better way to become acquainted with this power-packed vegetable than to learn about its numerous health benefits?! For starters, it belongs to the cruciferous family of vegetables. Due to its impressive range of health benefits properties, it has been pegged as a superfood- and rightfully so! According to OrganicFacts.net, it "is packed with nutrients and antioxidant power which helps in strengthening the immune system, maintaining bone and cellular health, electrolyte balance, and optimum cholesterol levels." Vitamins C, K, and E, protein, calcium, and potassium also increase its nutritional value. Even cauliflower's natural sugar levels are low, so there are no worries eating this veggie by the bunch! Other health benefits include "preventing oxidative stress, improving cardiovascular health, helping iron absorption, detoxifies the body, boosts immunity," and more- check out OrganicFacts to read up on all of the nutritional facts.
Thank you for the glowing and thorough intro: Well deserved!
Now that we are all well versed on the subject of cauliflower health benefits, let's discover new ways of incorporating the super cauliflower into our diets as much as we can!
Cauliflower recipes galore- which will you try first?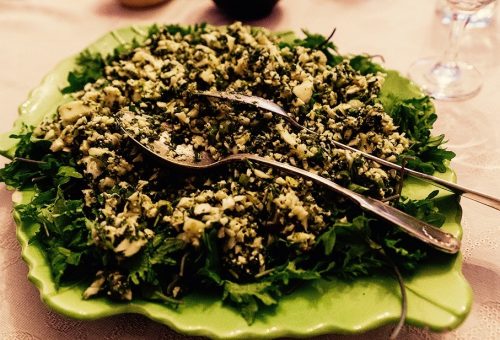 Herb Cauliflower Salad is a mealtime staple, and makes regular appearances at our table- who could blame us? This salad is inspired by its cousin, the tabbouleh salad. But instead of starring wheat or quinoa, it stars the humble cauliflower: It seems perfectly suited to play the role of the grain in many dishes where we would rather not have too much starch. Just check out the short ingredient list, full of only the freshest and lightest of ingredients!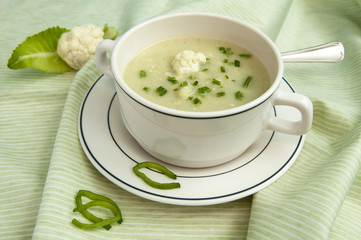 Who could say no to a nutrient-dense and warming soup? Enter, Cauliflower Leek Soup! Watch different flavors blend harmoniously, the sweet tasting cauliflower thickens this light, yet creamy soup. Throw in pouches of Levana Nourishments in Garden Vegetable for extra veggie flavor and protein.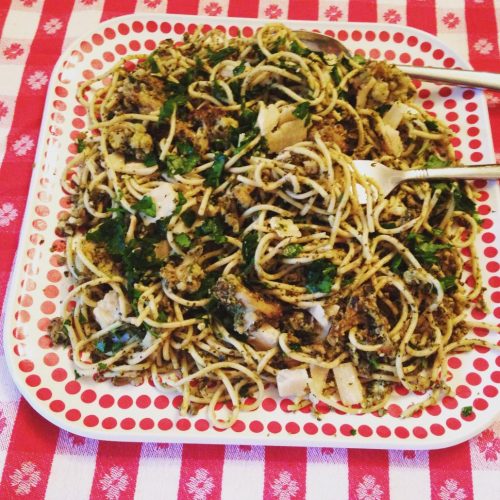 Gluten-free readers, alert! Pasta with Roasted Cauliflower is a game changer! Roasted cauliflower is magic in this pasta dish! You will love the robust flavor of cauliflower, and the roasting intensifies the flavors even further. Have fun jazzing up this yummy recipe with all of your favorite pasta toppings: anchovies, parmesan, capers, and even nuts!
Cauliflower Mango "Vegan Frozen Yogurt":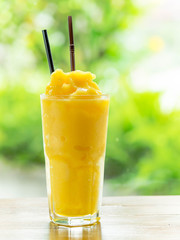 That's right! I turn some cauliflower recipes into dessert! Above, I used frozen cauliflower and frozen mango. Cauliflower does its magic (fiber, texture and minimal calories) even while imparting a great texture to the finished dessert. I call it "Vegan Frozen Yogurt". It has no yogurt at all, but it tastes as fabulous as frozen yogurt. And did I mention it is totally unsweetened. I put a splash of coconut milk in a high power blender to just get things going, then put the frozen cauliflower and the frozen berries (remember: Frozen!), and give it a good swirl, until smooth. It will look soft-frozen.
Do the same with frozen pineapple, frozen berries, frozen peaches. Frozen fruit is naturally super sweet and needs no help from sweeteners.
Aloo Gobi! Complete with chutney and raita. Need I say more?
Cauliflower pickles!
Cauliflower Recipes – there's never too much!
For a yummy and filling low-carb side dish, try out mashed cauliflower. We think your friends and family will mistake this simple and veggie-filled recipe for everyone's favorite mashed potatoes dish! For a healthy dose of cauliflower in your daily breakfast ritual, add some into your fruit smoothies! It adds bulk, texture, and loads of nutrition- at no extra caloric cost! Now get ready for our final cauliflower life-hack: cauliflower pizza crust!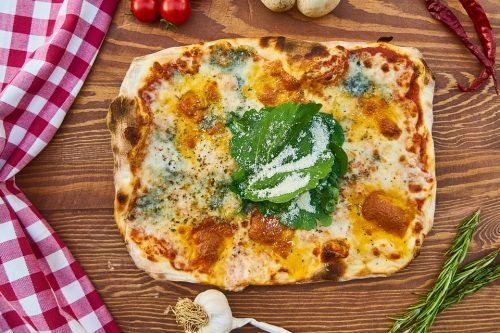 With this healthy pizza crust never again will you have to feel guilty for going back for seconds (or thirds).
Cauliflower crust wears another hat: It is also a flat bread!
How perfect is this, when we all want to curtail our bread intake? I have been enjoying my cauliflower "toasts", slathering humus, avocado or beet spread on it.
Once you have created the cauliflower base, load up on all of your favorite toppings. For a vegan option, skip the cheese and only use sauce and veggie toppings! Look out for our very own nutritious cauliflower crust recipe, coming soon to a blog post near you!  Cauliflower, you are officially our new life saver.