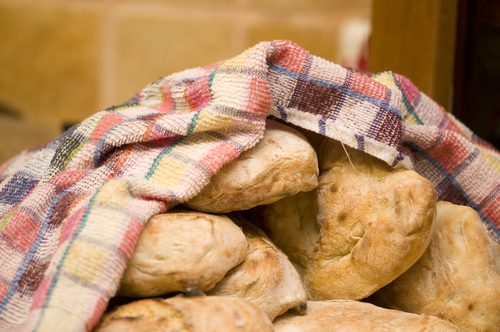 Passover prep 101- use up leftover grain from your pantry
The countdown to the Jewish holiday of Passover has officially begun! Along with scrubbing your house to make it squeaky clean and fit for the holiday, you may also be longing for tips and tricks on how to use up any and all leftover grain from your pantry. This will ensure that no grain gets left behind! No longer do you need to make a mad dash to your pantry to throw away leftover grains at the last minute. By using this handy guide, you will learn how to not only use up, but also utilize all of the leftover chametz (leavened food) hiding in the nooks and crannies of your kitchen and pantry.
Ingredients
6 ½ cups warm water (or part milk or dairy-free milk)
1/4 cup dry yeast
1/4 cup sugar, agave or honey
12 cups gluten-free flour, packed, alone or in any combination (oat, rice, millet, quinoa etc… If you are using almond, coconut, cornmeal, buckwheat or teff flour: use in combination with the first flours mentioned)
2 cups tapioca flour
3/4 cup flax meal (health food stores) optional
1 cup olive oil, vegetable oil, or coconut oil
1/4 cup xanthan gum
2 tablespoons salt
Instructions
Preheat the oven to 350°F.
Mix the water, yeast, and sugar in a bowl and let the mixture foam. Add all remaining ingredients and knead about 5 minutes, in a dough mixer or by hand. Let the mixture rest about 30 minutes. The dough will rise a respectable size, albeit less than regular dough.
Shape small rolls and place on  cookie sheets lined with foil or parchment (you will get about 3-4 dozen) or in muffin molds. Bake, one sheet at a time, about 30 minutes, until golden.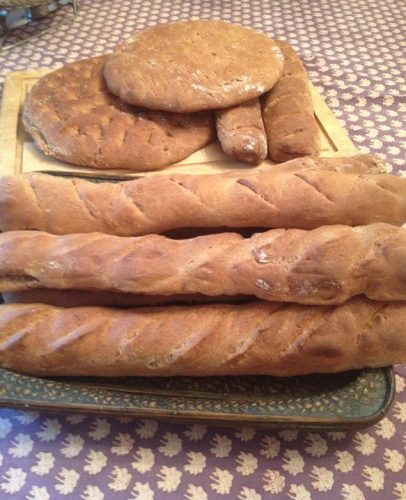 You will do much better making rolls or small loaves than making a whole challah, since this dough will rise less than a regular flour bread dough.  For Shabbos bread, use all oat flour (it is the only GF flour you make HaMotzi on. Same dough as above, with 4 to 6 eggs added, 1 less cup liquid, a little more oil, and a little more sugar or honey, to taste. Brush with egg wash, and top with sesame or poppy seeds if desired. Follow the Levana Cooks link for more variations and flavor ideas!
To really ensure that no grain gets left behind…
Why not make a whole Shabbat menu out of leftover chametz before Passover? Genius! Be sure to check out the Levana Cooks Pre-Pesach Chametz Shabbat Menu and Recipes blog post for inspiration. Discover a host of imaginative recipe ideas from soups and dips, to main-course dishes and desserts. Your guests will be thankful and happy for the pre-Passover invitation, and you get to share the chametz wealth with everyone. Just remember that you are trying to use up leftover grains, so eat up- no leftovers allowed!
-Talya Hyman